Point Cloud Advanced Processing
Premium Formation to learn 3D automation fundamentals, immediately applied through a fully-fledge open-source workflow.
"An investment in knowledge pays the best interest" – B. Franklin
5 perks of Point Cloud Processor Formation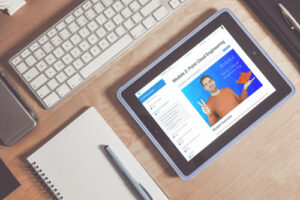 Online Formation System Management​
The "Point Cloud Processor" program comes with the best-in-class online learning platform. Learn wherever you want (mobile/desktop), at your own pace, and easily monitor your progress on becoming a point cloud expert. You get a flexible learning access to explore more than 40 specialized topics over 5 main modules and 1 Bonus filled with additional lecture materials.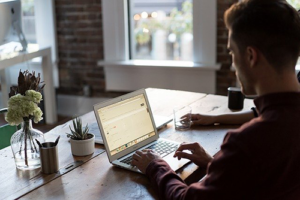 All-inclusive Premium Content
To prevent countless hours of web-browsing, I provide everything that is needed at the right moment. This means the formation includes additional knowledge and tutorials to extend your skills with automation possibilities. Videos are complemented by lectures, articles and tutorials (.pdf), datasets (point clouds, meshes), Scripts (Python, HTML, WebGL) & Open-Source Software.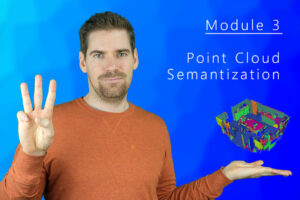 Immediate access to high-value bonuses
The formation includes a number of private techniques little known but highly appreciated by experts (bonuses are worth more than 800€). These include tutorials and 2+ hours of a 3D Python formation to automate deeply 3D processing. The code is provided and permits to automate point cloud pre-processing, feature extraction, registration, segmentation and 3D modelling.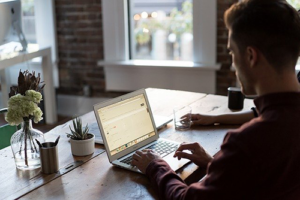 Professional Support included & Private Club
As a member of the formation, you have access to our private group to interact with other like-minded entrepreneurs. The community is active, and a place to create strong professional bonds. On top, you have access to direct mail support and you can create group threads to make sure you are rightly supported in your endeavour, keeping this human link all along the formation.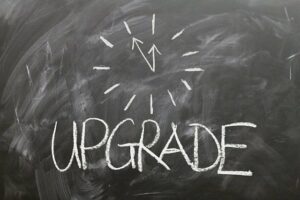 Lifetime access and regular updates
You have unlimited lifetime access to the formation for stress-free learning. I continuously improve the formation, so make sure to come back regularly to benefit from the latest tips and tricks that you can use in your day-to-day activities. [The next course update will include QGIS Point Cloud Processing].
Point Cloud Processor: A small peak
The formation alternates between clear fundamentals (10' to 20') and putting them into concrete actions (20' to 55'). These are supported by a range of materials from datasets (point clouds, meshes ...) to tutorials and articles (.pdf).
M1: Point Cloud Basics
Additional content and resources
M2: Point Cloud Engineering
M3: Point Cloud Semantization
M4: Analysis and Visualisation
M5: Data Structure & Modelling
Bonus: 3D Python automation
Get the best from Academia & Industry
While I love teaching at the University and seeing my student learn and apply new concepts, for some part, it can be a bit too theoretical, and students can lose the focus needed to develop a specific set of skills. Moreover, accessing the desired knowledge can be confronted to difficulties such as "you are a company => non-eligible"; "you need 20,000 $ for your first year"; "you need to validate all exams to earn a diploma" … I dedicate myself to make sure you avoid all of these brakes and getting the best-in-class Formation.

If you are on the path of Entrepreneurship, you are on the quest of creating value for others. Through this program, you will find the fastest way to bring value to others and get paid for it, by mastering point cloud processing. Remember that our income depends on the value we bring to the world. The more you help others, the more you get paid for that value.
A portion of 3D Reconstructor's profits will be donated to young companies that want to grow, and to 3D researchers that need funding to deliver the next big thing. You will therefore participate directly in the success of others.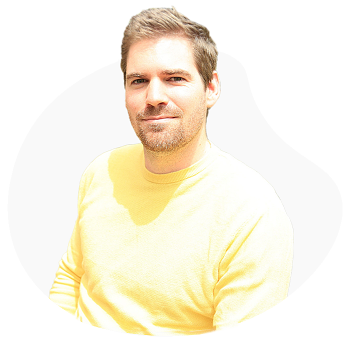 Direct access (individual)
Direct access (Individual)
Direct access (Studio/Company)
What happens upon subscription?
The complete training represents more than 9 hours of explanatory video. At the beginning of each module, you will have a short theoretical part in order to start from scratch. Then the rest of the entire training will include actions to be implemented immediately to get results.
The advantage with online training is that you can access all the videos without having to go anywhere, from the comfort of your own home.
Florent offers individual online coaching, with single or multiple sessions. This is why it is financially advantageous to follow our online programs.
Whether it is for the structure of our advice in a condensed and precise way, the discount on the price, the unlimited access that allows you to come back at any time to each of the videos, it is more advantageous to train remotely.
If upon completion of the course, you believe you did not got any added value, I will make sure you are fully refunded.