Master 3D Reconstruction with Advanced Photogrammetry

by Florent Poux, Ph.D.
This course will teach you how to transform a real 3D scene into a 3D Metaverse asset (point cloud & 3D Textured Mesh) with only a camera, a computer, and open-source technologies.
Some perks that come with the 3D Photogrammetry Course
It comes with 3D Photogrammetry Online Course
Online Course System Management
The "3D Reconstructor" program is instantly accessible: a series of 40+ high quality videos to help you quickly reach your goals and become a photogrammetry expert. These are structured in modules, filled with additional content on courses such as articles, scripts, quizzes, datasets, podcasts. You won't need any further training to establish yourself as a Photogrammetry master, and you can track your progress very easily.
Photogrammetry Buying Guides (Software, Hardware) + Tutorials & Tools
Get access to several buying guides to make sure you choose only among relevant software (open-source or paid) and hardware elements (camera and gear). I provide you with additional knowledge and tutorials to extend your current workflow with automation possibilities or deep 3D retouching. Tutorials and videos include formations and resources for using Meshroom, CloudCompare, MeshLab, Blender, Unity, Meshmixer and more.
Buying Guides (Software, Hardware) + Tutorials & Tools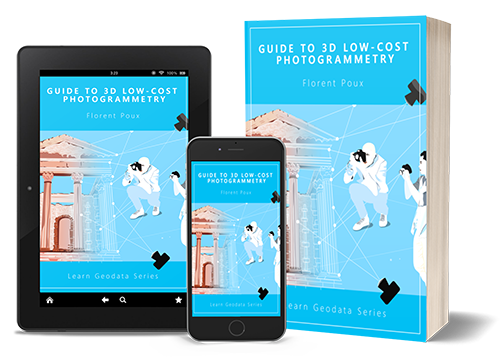 Immediate access to high-value bonuses
The formation includes a number of private techniques little known to clients but highly appreciated by experts (bonuses are worth more than 800€). These include a guide to automate processing through a brick assembly of all software at hand; regular guides covering the latest breakthrough in the R&D world to get an edge on the future; a formation to create amazing renderings and play on export formats (point clouds, meshes, voxels ...), several guides, articles and tutorials (from 10 pages to 50 pages each) that you can download. As you progress through the training, you will have access to resources that will provide you with invaluable assistance.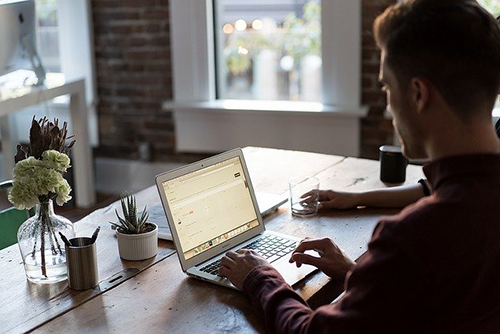 VIP Support & Entrepreneurial Community
As a member of the formation, you have access to our private group to interact with other like-minded entrepreneurs. The community is active, and a place to create strong professionnal bonds. On top, you have access to a VIP support with a dedicated email & Q&A threads to make sure you are rightly supported in your endeavour, keeping this human link all along the formation.
Privileged access & updates
All future training upgrades will be automatically added to your member area. You will also have unlimited lifetime access to take as much time as you need and come back whenever you want. So make sure to come back regurlarly to benefit of up-to-date information and to get to know the latest tips and tricks that you can use in your day-to-day activities. The last course update was made on March 2021 (3 new videos, automatic targets detection).
Direct access (Individual)
Direct access (Individual)
Direct access (Studio/Company)
Detailed Syllabus to build a complete 3D Reconstruction pipeline
* a Windows configuration with an Nvidia (CUDA enabled) GPU is preferrable.
Module 1 - Reality Capture
By the end of the first module you will already have a clear vision of how you can use Reality Capture to bring immense value to what you target. All that will be left to do is develop your methodology and add a few details that will make a huge difference to your impact.
Module 2 - Data Acquisition
At the end of the second module you will already have acquired a nice dataset that you can directly push to the processing phase. Now we need to present your image set in its best light for processing.
Module 3 - Data Processing
At the end of the third module, you will already have your 3D model, and a tweaked processing chain that you can deploy for massive automation. All we need is now to refine and transform your 3D model into a deliverable.
Module 4 - Creating Deliverables
At the end of this fourth module, your envisionned 3D asset will be finished and packed into a set deliverables. All that will be left to do is to find a way to make your newly acquired set of skill profitable or applicable to your personal/professional project.
Module 5 - Make it a business
By applying this last module you will have a clear idea on how you can generate income from your photogrammetry workflow, whether you prefer to dive into passive income or by applying your skill as an active income. You will also have a clear guide for the next 6-months endeavours.
3D Photogrammetry Course in brief
Get the best from Academia & Industry
My goal is to have a quick and positive impact on the participants of this program.
A portion of 3D Reconstructor's profits will be donated to young companies that want to grow, and to 3D researchers that need funding to deliver the next big thing. You will therefore participate directly in the success of others.
If you are on the path of Entrepreneurship, you are on the quest of creating value for others. Through this program you will find the fastest way to bring value to others and get paid for it, by mastering low-cost photogrammetry. Remember that our income depends on the value we bring to the world. The more you help others, the more you get paid for that value.
While I love teaching at the University and seing my student learn and apply new concepts, for some part, it can be a bit too theoretical, and students can lose the focus needed to develop a specific set of skills. Moreover, accessing the desired knowledge can be confronted to difficulties such as "you are a company => non-elligible"; "you need 20,000 $ for your first year" ; "you need to validate all exams to earn a diploma" … I dedicate myself to make sure you avoid all of these brakes, while still getting the best possible formation from Academia.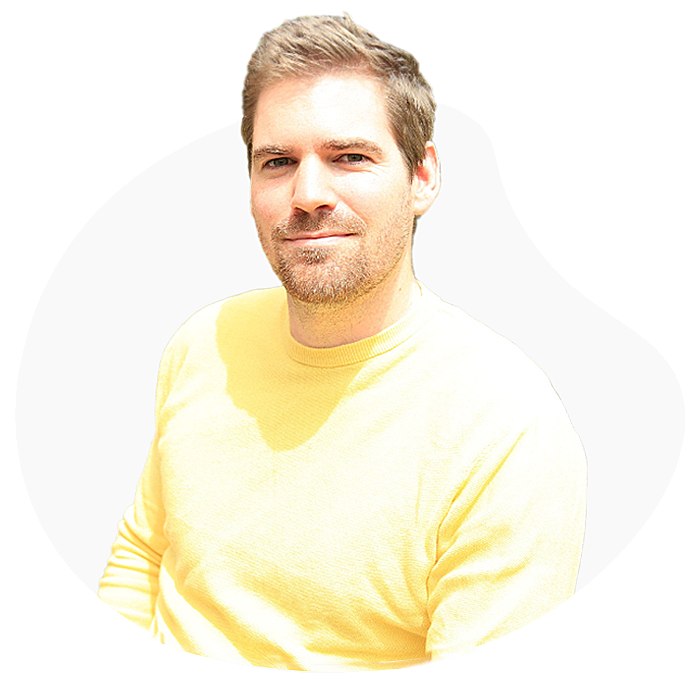 What happens upon subscription?
The complete training represents more than 5 hours of explanatory video. At the beginning of each module, you will have a short theoretical part in order to start from scratch. Then the rest of the entire training will include actions to be implemented immediately to get results.
The advantage with online training is that you can access all the videos without having to go anywhere, from the comfort of your own home.
Florent offers individual online coaching, with single or multiple sessions. This is why it is financially advantageous to follow our online programs.
Whether it is for the structure of our advice in a condensed and precise way, the discount on the price, the unlimited access that allows you to come back at any time to each of the videos, it is more advantageous to train remotely.
If upon completion of the course, you believe you did not got any added value, I will make sure you are fully refunded.